Stubbekøbing and surroundings
Stubbekøbing, Falster's oldest town, is beautifully situated by the Grønsund strait. The town became rich during the Middle Ages when herring fishing centred around here. The church is one of Denmark's few churches built in Romanesque style.
In the busy harbour you still see fishing vessels, and the many visiting leisure boats in the marina provide a lively atmosphere. The old ferry "IDA" sails from here across to the island Bogø and is frequently used by cycling tourists. Check the schedule here:
The former rail station from 1911 and harbour area often provide the scene for film shooting.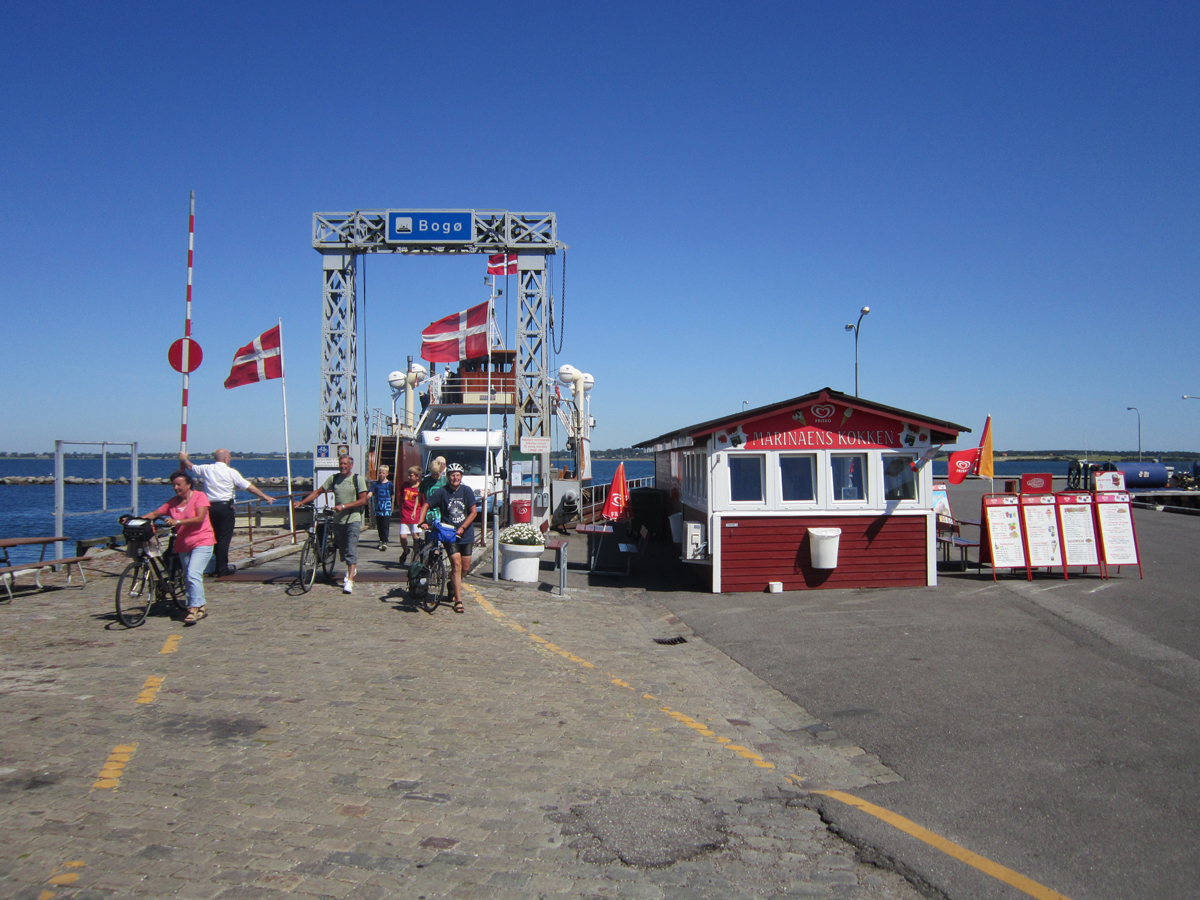 Take a walk through the old streets of the town and around the main square. The former town hall regularly houses exhibitions and events. Pay a visit to Stubbekøbing Museum in an old merchant's house from 1846 and acquaint yourself with local history. On the first floor, you find Denmark's Knitting Museum exhibiting knitting in the past and today. The tourist information is located in the same building.
At the Motor Cycling Museum, you can see a large selection of motor bikes and radios dating a hundred years back.
The surroundings are a gem. Venture eastwards, and enjoy the view across Grønsund at Næsgård and take a walk through the forest along the east coast of Falster.
At Hesnæs on the coast, you find the original straw-clad houses, and recently the Hesnæs harbour has regained life with events around the bakery, eatery and grocer's shop. Close by you can go bathing from a nice beach, and in this area, you may also find many interesting stones and fossils. Continue along the beach and wood to the burial mounds at Halskovvænge.
Further south, a bit inland, Corselitze Castle is situated. Many years ago, the royal family made use of it during the Summer, but now it's owned by a foundation and the building houses offices for the estate. You can visit the nice garden surrounding the castle.