Sunny island in the Baltic Sea
Fehmarn is Germany's third-largest island (185 m2) and located on the Baltic Sea coast in the county of Schleswig-Holstein, in fact the name
"fe mer" is Slavic for "by the sea". It is linked to mainland Germany by the Fehmarn Strait Bridge, built as part of the beeline link between Copenhagen and Hamburg including the ferry connection from Puttgarden to Rødby.
The Island is one of the sunniest locations in Germany, offering a 78 km long coastline, both tranquil nature beaches and the buzzing South coast beach where you can relax in the unique wicker beach-chairs designed to protect against both sun and wind. Along the coast and bays, you can enjoy a number of outdoor sports or simply relax at one of the beach bars. In the main beach area special events such as the Midsummer Bulli Car and Kite festivals are held. Ask the tourist office for updated information.
Due to good weather, Fehmarn is also a treasured place for trendy water sports, in particular, traditional surfing, kite surfing, and water board paddling are often seen. The idyllic harbours welcome many leisure boats, and angling is also a popular leisure activity.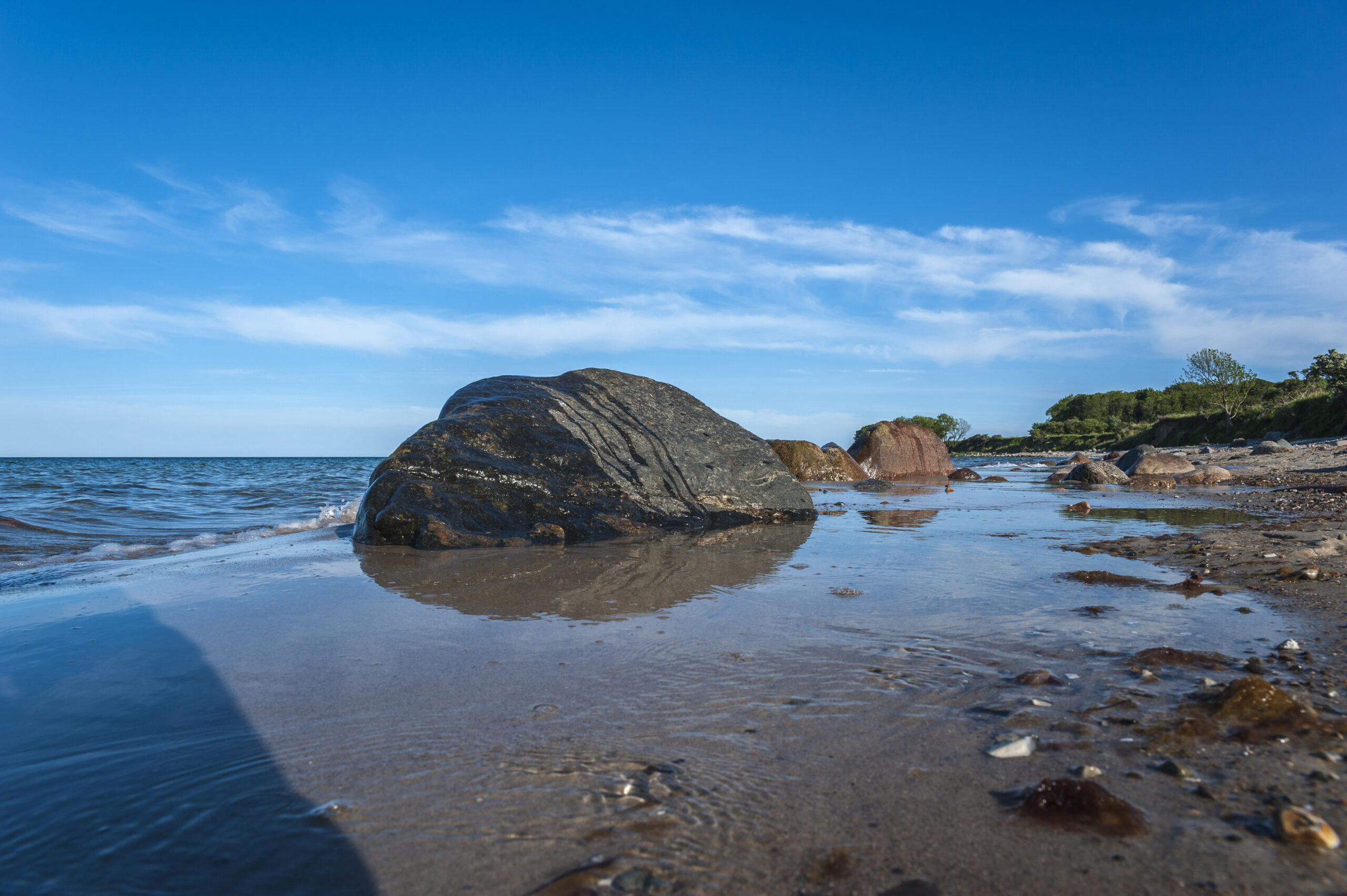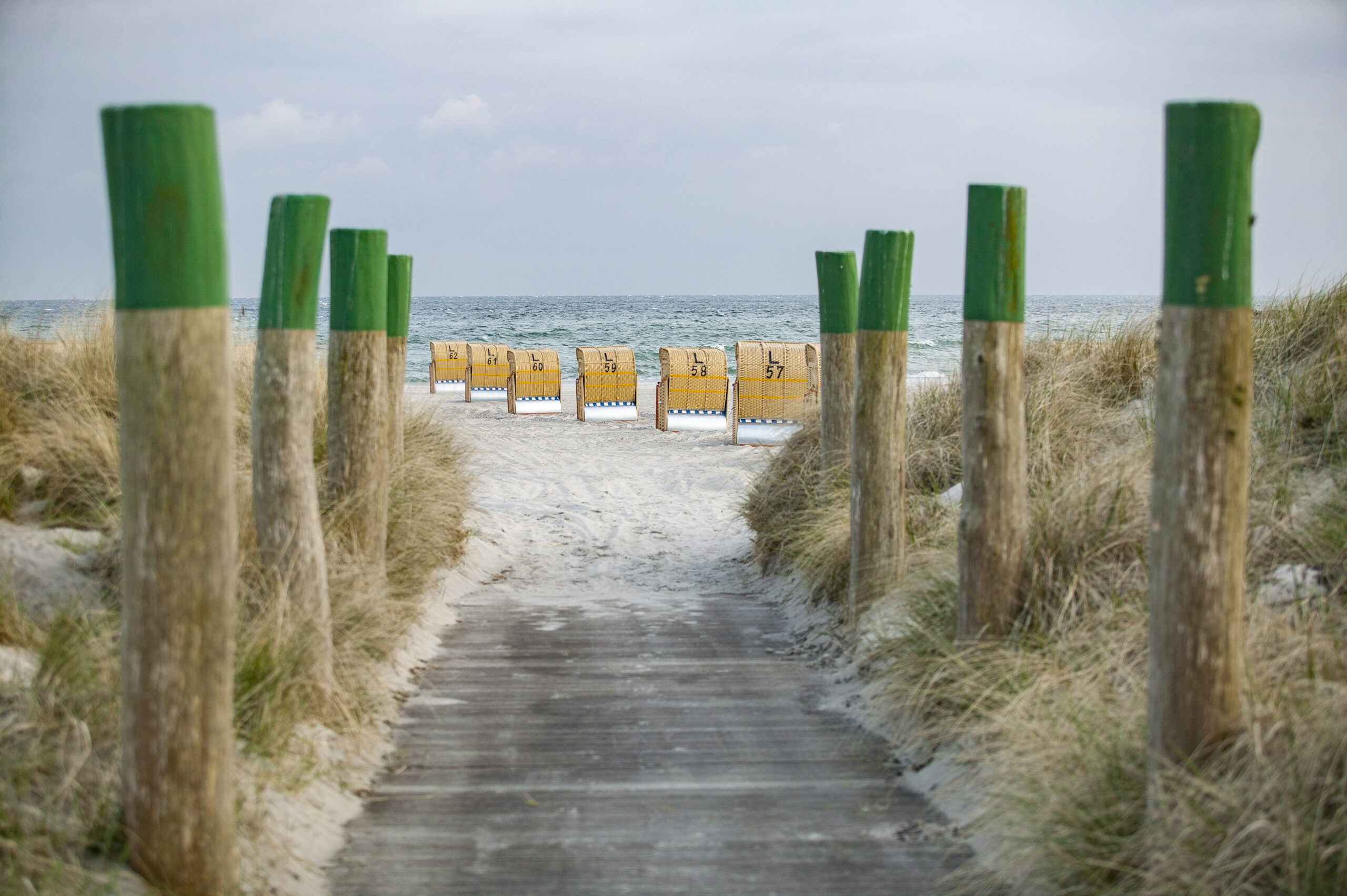 ---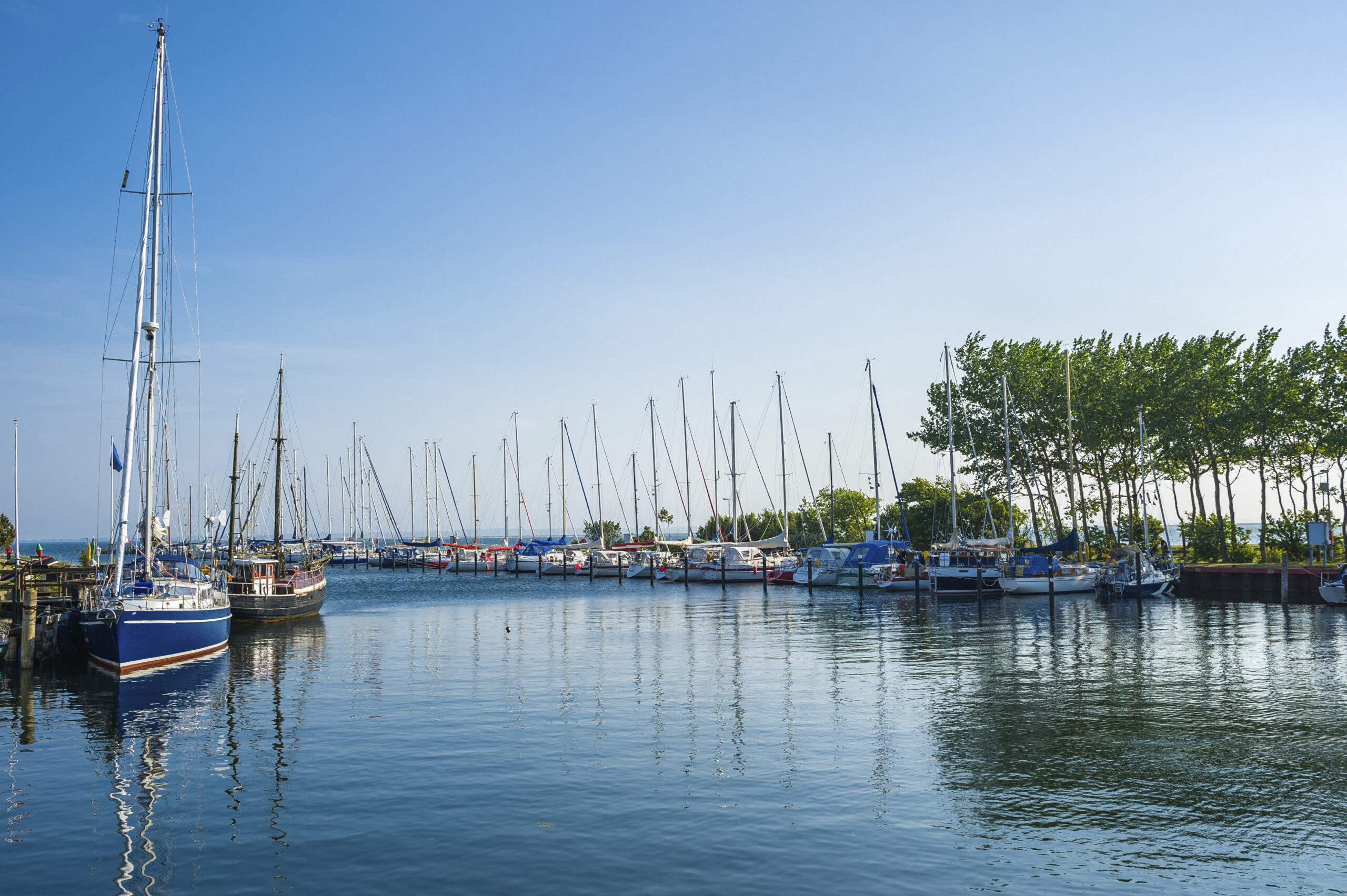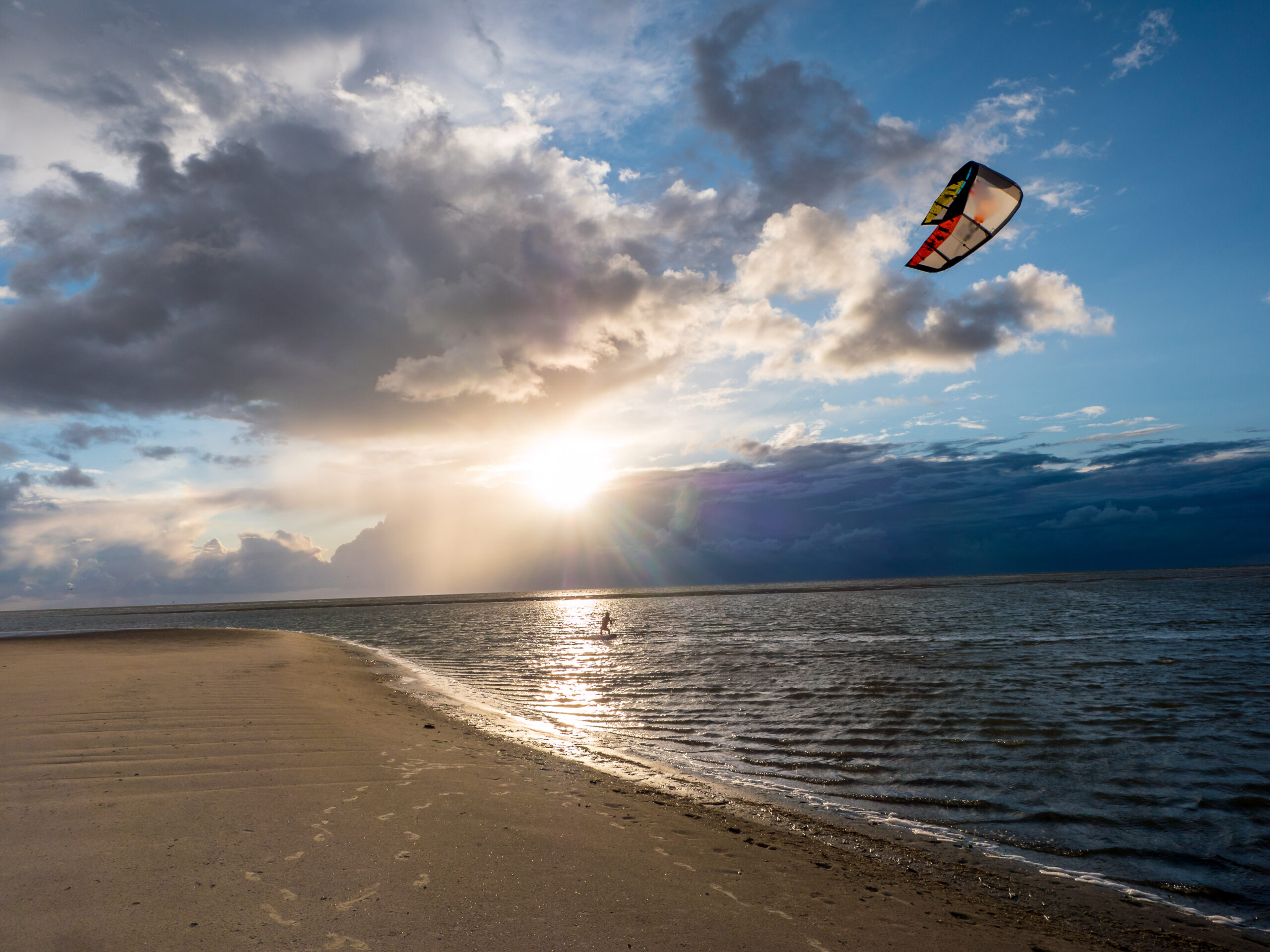 Cycling, on Fehmarn, is made particularly enjoyable through its 300 km of bicycle lanes along dykes, coastlines, and across farmland pastures. In Springtime, the yellow rapeseed fields produce a fragrant aroma that permeates the air.
The cycle lanes are well sign-posted, so you can easily find your way between the picturesque villages. You can also choose to follow a thematic route, e.g. to small harbours or churches. One route that offers a great view and scenery is along the East coast, and if you have a special interest in birds and wildlife, the nature reserve Wallnau is the right place to explore. Maps with routes are available from the tourist information, including places to charge your E-bike battery or have your bicycle repaired.

You can, of course, also use the routes for walking. Whether cycling or walking, "field couches" offer convenient resting spots which 'take in' the countryside views. For refreshment, traditional farm cafés offering a wide range of local produce, including pastries and ice cream, are located throughout the Island.
---
Guided biketours:
Every thursday from May to September you can participate in a guided tour on bike.
Call Claus Rahmberg, Mobile: 0152 2209 8112 for further information.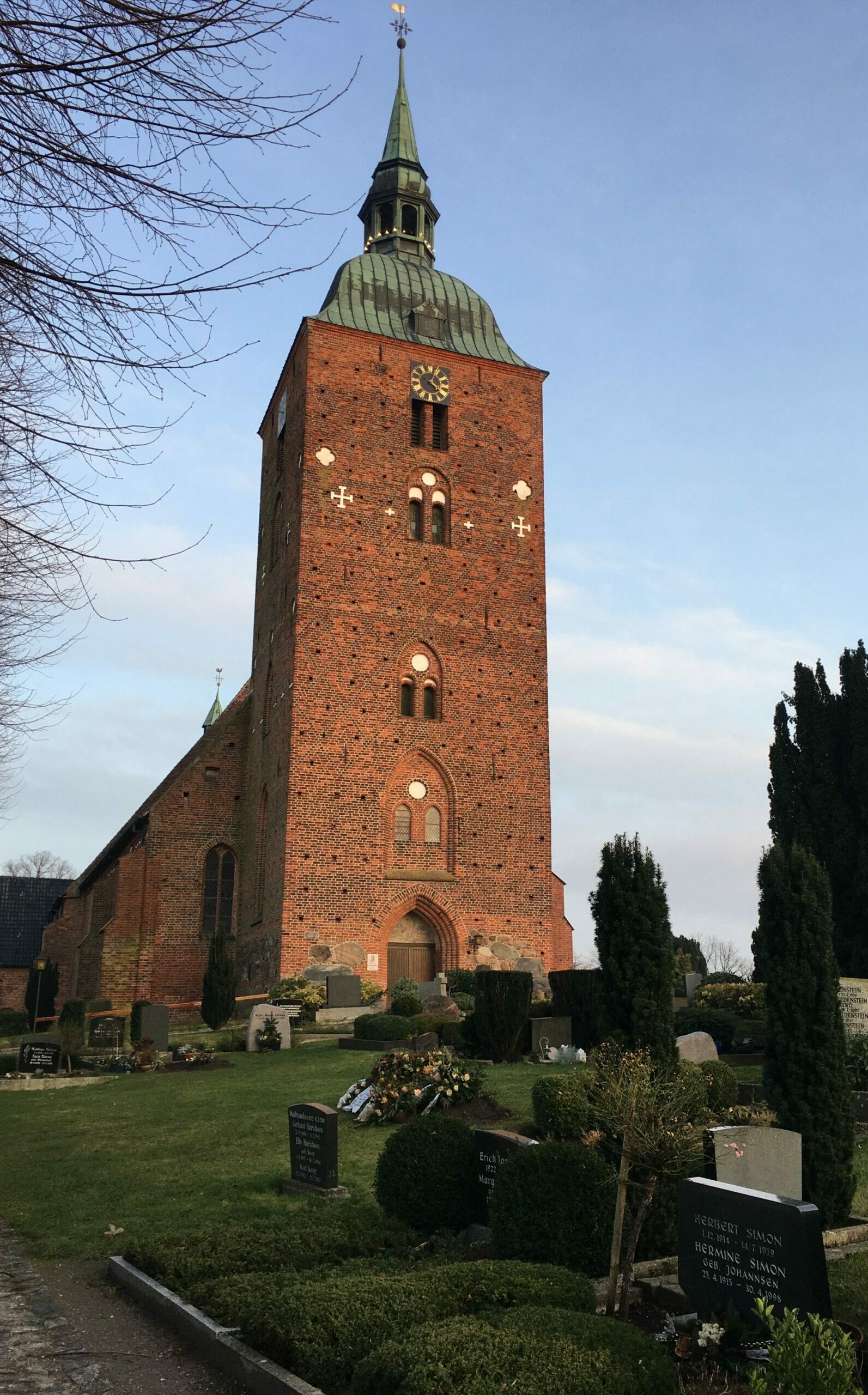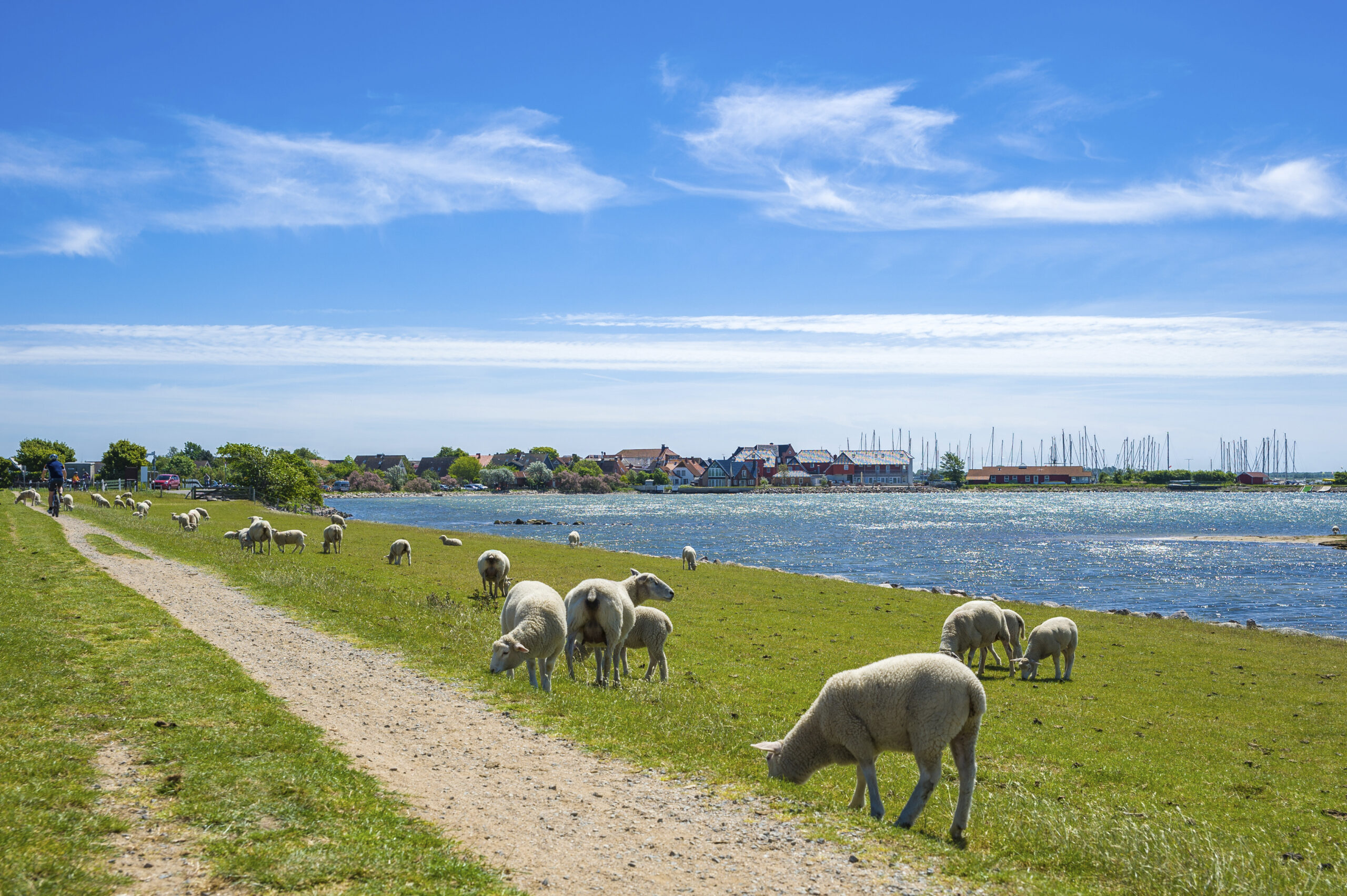 The main town on Fehmarn is Burg with well-preserved half-timbered and redbrick houses. Here you'll will find a variety of retail shops and restaurants offering traditional, local dishes served with good German beer and wine. In the market square various events are often held: wine festival, medieval market, funfairs, not to forget the weekly market on Wednesdays.
For a rainy day, you can also make a visit to the spa-bath FehMare, the Butterfly-Park, the SeaWorld-Center, Galileo-Science-World or the small museums around the harbour Burgstaaken. For an updated list of events, check the back-page of this publication.
Fehmarn offers a broad range of accommodation to visitors. Holiday apartments and campsites are available throughout the island, and around Burg and at the South coast beach you will find a variety of hotel rooms. Farm holidays are ideal for families with children in particular.
To search the options, take a look at the website www.fehmarn.de or call the tourist information +49 4371 506300.
Whether you are coming for a day trip or a longer holiday, Fehmarn welcomes you!