This part of Lolland is mainly known for its ferry port with regular ferries to Germany and the holiday centre "Lalandia".
However, Southern Lolland has much more to offer. What many don't know is that the ferries of the time used to sail on the fjord right into Rødby, which is now located 4 km inland. These days, the endiked Rødby Fjord and the dike along the coast are ideal for cycling and hiking. Here you see large areas with holiday homes, and at the fishing village, Kramnitze, a newly renovated community house with exhibitions and other events has opened. Check events here: www.facebook.com/Kramnitzekulturhus
In this area, you also find restaurants and the unique Western Camp with a variety of entertainment for the whole family.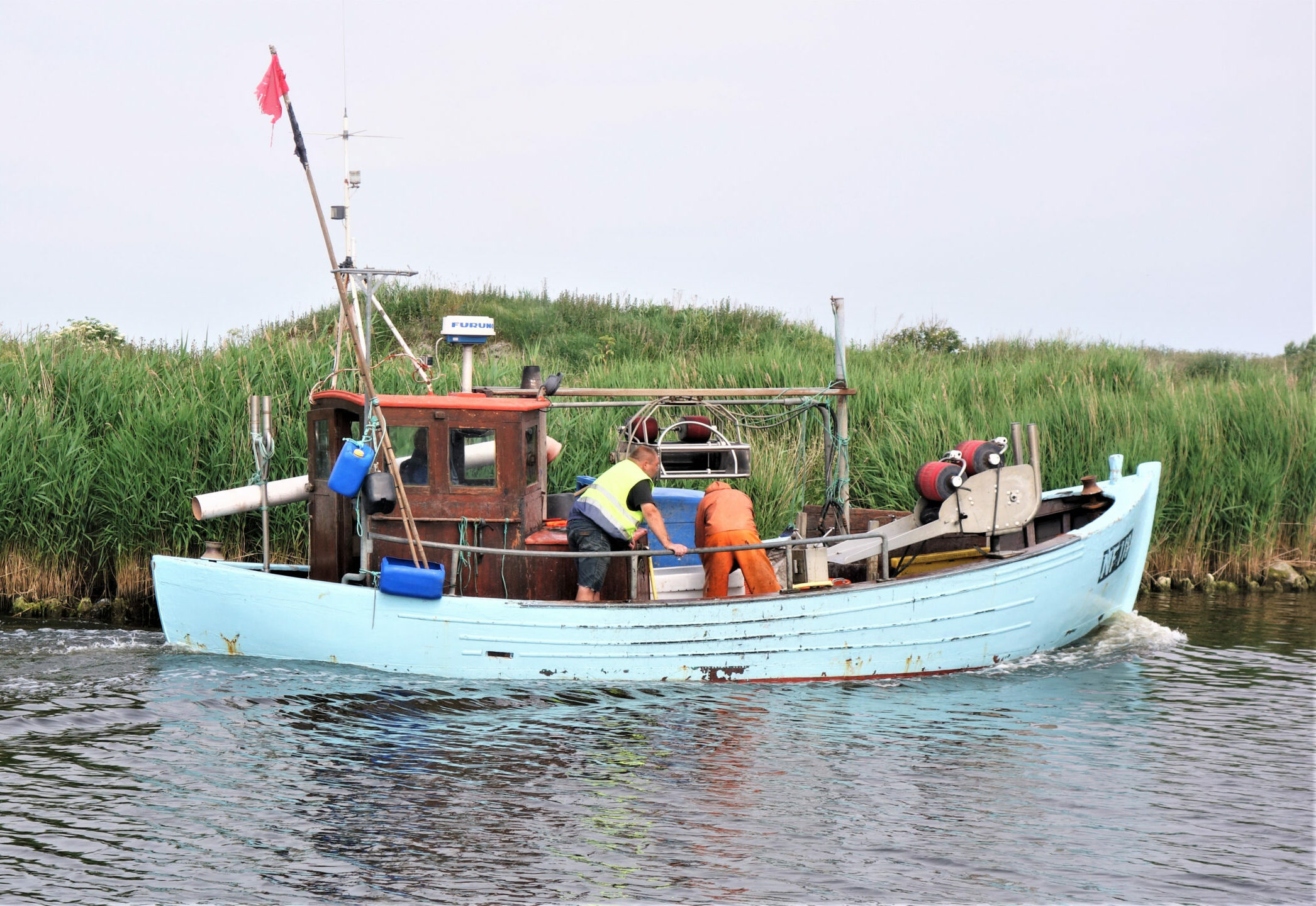 East of Rødbyhavn you can go bathing at Østersøbadet and have an ice cream in the kiosk. Continue along the dike to Brunddragene and the nature reserve Saksfjed-Hyllekrog with the Nature Centre Lyttesholm lyttesholm.dk and a bit further along the coast visit the tiny harbours Errindlev and Lundehøje.
Immediately East of the ferry harbour, the area is now dominated by the construction of the fixed Femernbelt Link to Germany, and you are able to observe the building activities from a viewing platform by the coast. At the Owner's Office in the main street of Rødbyhavn you can visit an interesting exhibition visualizing the large project.
In both Rødby and Rødbyhavn, a number of restaurants, pubs, cafés and shops are located, and during the coming year more premises will open their doors to both tunnel workers and tourists alike.
In Holeby you can pay a visit to the unique Visual Climate Center with Denmark's first and only Science On a Sphere(R), a dynamic animated globe, which uses advanced technology to show images of the atmosphere, the oceans, the continents, the moon and the solar system, and illustrates the changes that are happening to the world as a result of climate change.



---

---