The town developed around the Sct. Birgitta Convent which was founded in 1416 by Eric of Pomerania, the adoptive son of Queen Margrethe I.
From the campsite, the Pilgrim House, the Open-air Museum, the Bang restaurant, and Søpark hotel you also have a lovely view of the lake. From the cathedral you can take a short stroll to the old town hall and walk around the picturesque old town quarter. In the main square a market is held Wednesdays and Saturdays and the main shopping streets with shops and restaurants start here.
The cathedral of Maribo lies by the remains of the convent and is situated beautifully by the large lake Søndersø. From here you can take a trip on the boat Anemonen and view the lovely scenery of Maribo nature park.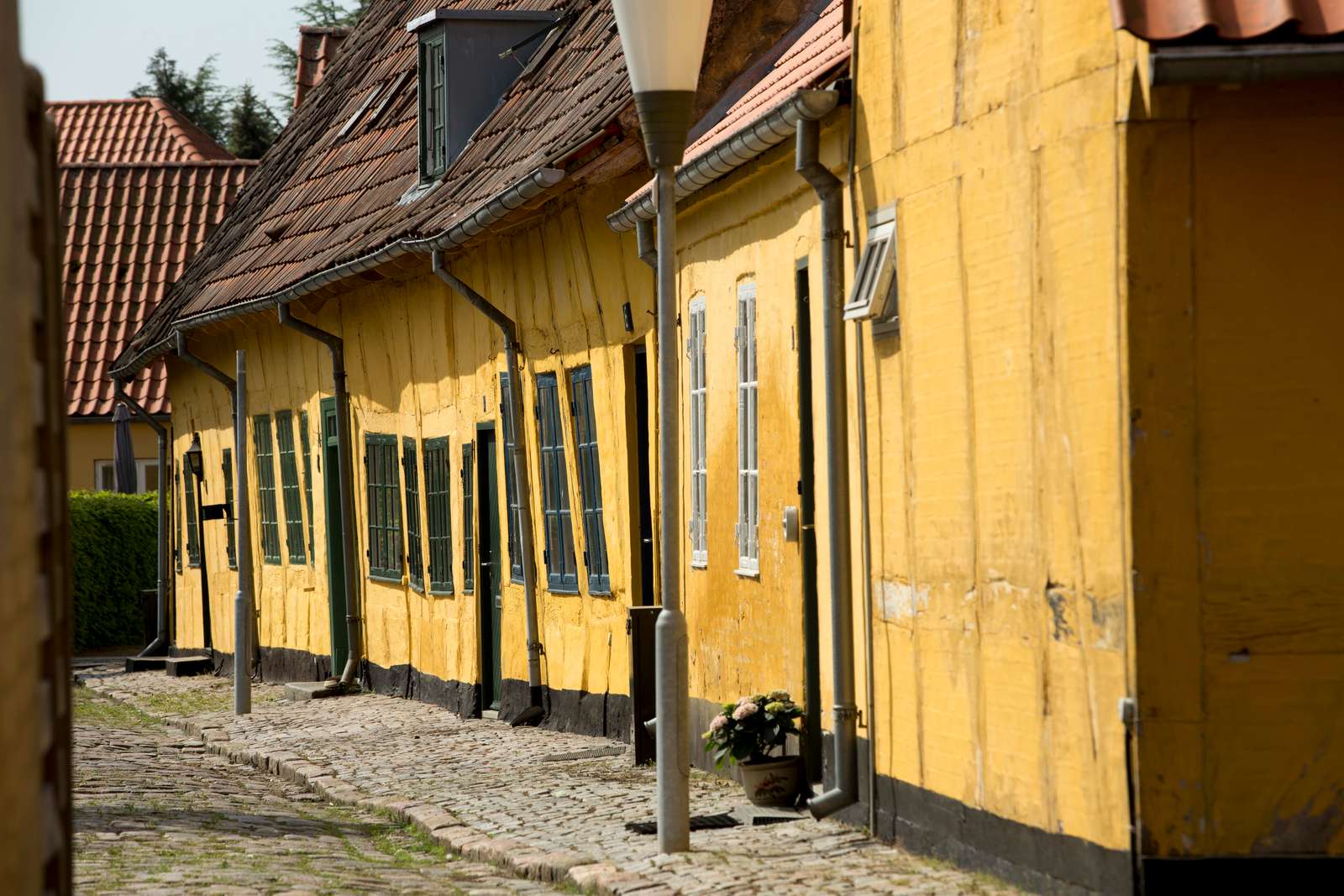 At the train station with local trains you also find the County Museum (Stiftsmuseet) and the Tourist Information. In Summer and during school holidays you can take the vintage train running through woodland area to the harbour town Bandholm. From here you can continue on the ferry to the island Askø.
---
SØHOLT & ENGESTOFTE
The manor houses Søholt and Engestofte are beautifully located by the lakes, and the woodlands are part of the Maribo Lakes Nature Park. You can take nice walks with lake views there and take rests at many picnic spots. One of these is the Skelsnæs Pavillion in the wood.
By Søholt you can stroll around the Baroque Garden and have a coffee in the café, open Fri, Sat & Sun from 12-16 during the Summer months.
There is lots to discover in the nature park. Take a look at the webpage naturparkmaribo.dk/english for further information.
---
CHRISTIANSSÆDE
Take a walk in the lovely, peaceful woodland and park by Christianssæde Manor house, 15 km west of Maribo. This estate dates back about 300 years, and some of the trees are just as old. You can have your picnic at tables by the oak trees.
The paths
– see map at christianssaede.dk/skoven/
– have names so you can easily find your way around. You get there taking the local train running between Nakskov and Nykøbing F and get off at Ryde. If you come by car, you can park at the roadside.