Slotsbryggen is Nykøbing's new waterfront quarter with a lovely view to the Guldborgsund strait between the islands Lolland and Falster.
The former Nykøbing Castle (=slot) was located here, and the visible remains can be seen in front of the cinema building.
Here new residential buildings with lovely views have emerged, and along the waterfront you find several bars and restaurants offering food and drink, occasionally combined with live music.
Slotsbryggen and the adjacent harbour area makes Nykøbing attractive for leisure boat sailors and lovers of water sport activities.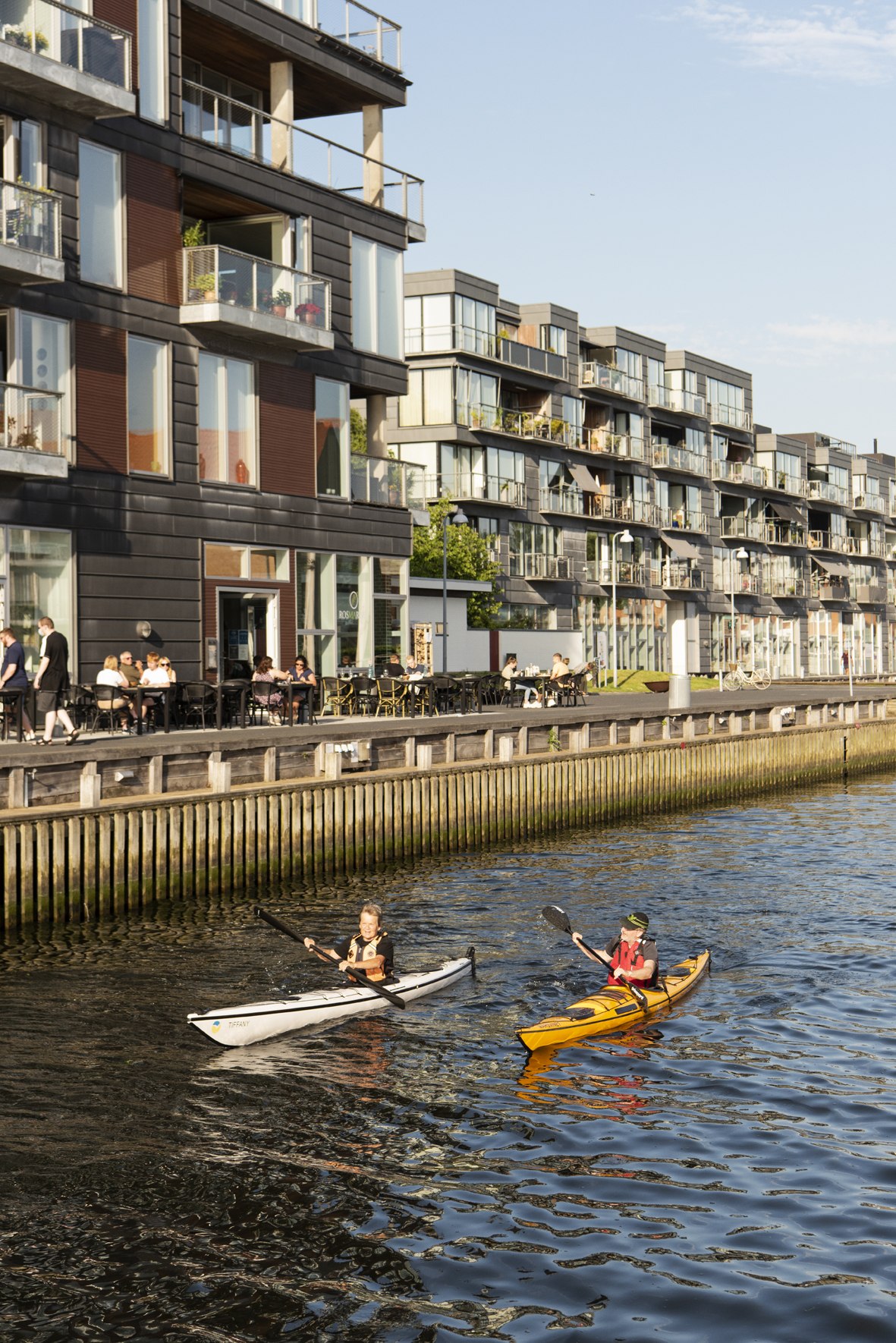 The Latin Quarter of Nykøbing is situated between Hollands Gaard, the Abbey Church (Klosterkirken), Lille Kirkestræde and Bastebrostræde, with Store Kirkestræde at its centre. These old straits have an inviting atmosphere to a large extent provided by the shop owners of this district. The annual decoration of Store Kirkestræde (ranging from colourful umbrellas to street art) attract many visitors to the broad variety of shops, galleries, and cafés. Here you also find Nykøbing's oldest pub, Marinestuen, located in a 400-year-old building, known under the name of Ritmestergården.
The Latin Quarter owes its name to the 600-year-old Abbey Church, the first latin school was right beside it. In the square Hollands Gaard you find the former water tower of the town. From the 43 m high tower you have a fantastic view of Nykøbing, and on your way up you can view varying art exhibitions. In the ground floor you can take a rest in the café.